Neuronal Excitability
June 6, 2019
PhD Candidate Ruilong Hu and Dr. Ricardo Araneda tell the story about their eNeuro publication that showed that the two predominant subtypes of inhibitory neurons in the main olfactory bulb, the granule cells and periglomerular cells, exhibit subthreshold resonance mediated by hyperpolarization-activated currents (Ih), as opposed to the primary output neurons, the mitral cells.
November 29, 2018
Authors show that axons of inhibitory neurons have distinctive structural and molecular features that contrast with those of the majority of myelinated excitatory axons in human neocortex.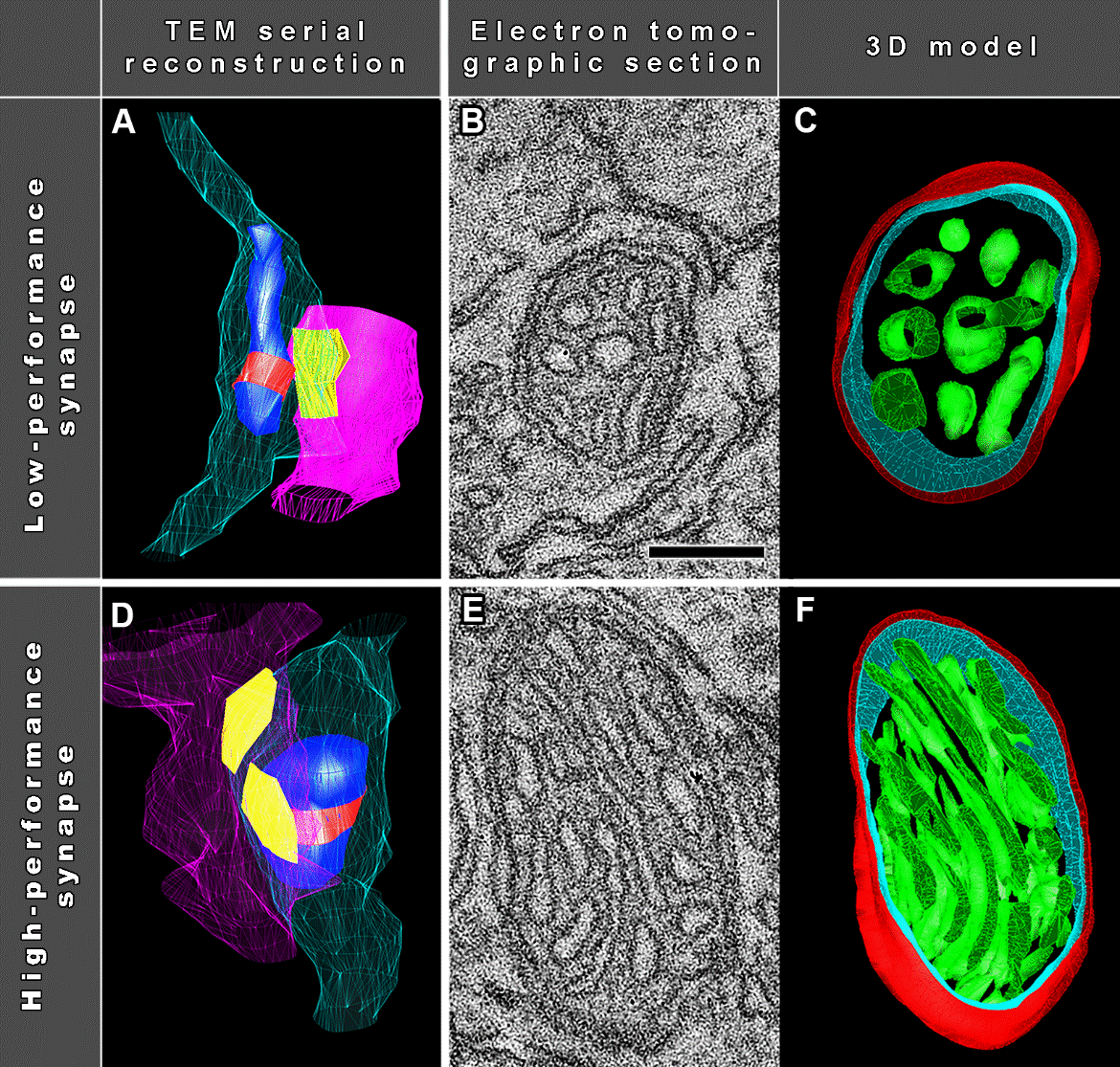 September 21, 2018
Authors find an evolutionarily conserved, cell-type independent coupling of mitochondrial ultrastructure to synaptic performance.